4700 Medford Drive, Annandale VA 22003
SUPPORT ANNANDALE HS BY ADVERTISING IN THE DIRECTORY! 
There is no better way to reach the parents of Annandale High School students than by advertising in our directory. Packed with valuable data like student contact info, important school dates, and much more, the directory is an indispensable resource and consulted regularly by Annandale High School families, faculty, and staff. Support Annadale High School and your business at the same time! 
Click to download the form and mail completed form & check to AtoZ Directories | 12 Taft Court, Suite 104 | Rockville, MD 20850. 
Forms can also be faxed to 240-206-6275. Artwork can be emailed to This email address is being protected from spambots. You need JavaScript enabled to view it.. 
Questions? Email This email address is being protected from spambots. You need JavaScript enabled to view it. or call 240-206-6273.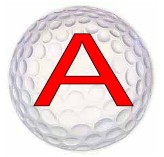 The 19th Annual Red & White Golf Classic is on!
Friday, May 27, 2016, 8:00 am
All Night Graduation Celebration Tickets On Sale
Help Us Create a Night To Remember for our 2016 AHS Grads!
The Annandale High School All Night Graduation Celebration (ANGC) is at Audrey Moore RECenter at Wakefield Park. The ANGC is a fun-filled extravaganza of music, games, prizes, and food! It is sponsored by the PTSA and is a safe, chaperoned, alcohol and drug-free event that takes place on graduation night from 11:00 pm until 5:00 am.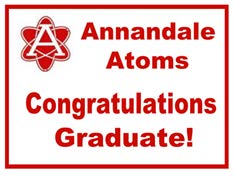 Yard Sign for Graduates
Attention Family & Friends of Graduating Seniors
It's Time to Celebrate Your Graduate!
Yard Sign for your Graduate!
12" x 18" with stake | $15 each