MAKE A DIFFERENCE - BECOME A PTSA MEMBER
Sign up Now. Pay Online now by PayPal.
(Download Parent/Student PDF form (English & Espanol) | Teacher Membership Form)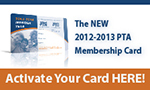 On behalf of the Annandale High School (AHS) Parent, Teacher, Student Association (PTSA), we would like to welcome you to the new school year. The key ingredient to our success is YOU. Please dare to make a difference, be better informed and join the PTSA today by filling out the membership form.
Why Join ?
Parental involvement has been demonstrated to improve student performance.
The PTSA is a great way to become actively involved in your student's education and the AHS community.
The PTSA works very hard to stay on top of critical activity and decisions being made by the school board, school system and local government. Regular updates are provided at PTSA meetings (held each month on the 3rd Tuesday at 7pm), on our web site, and through PTSA electronic updates
By joining the AHS PTSA, you become a part of a state and national movement that works to improve the health, safety, education and welfare of all children.
You do not have to be a parent or guardian to join. Students, grandparents, neighbors, community & business leaders are also welcome to support PTSA activities and our school community.
AHS strongly encourages your involvement in our school community. Please seriously consider joining in one or more of the activities listed on the AHS Volunteer Opportunity Form.
Membership Dues
Parent and Community Members $12.00
Teachers $9.00
Student Members $5.00
Tax-Deductible Donations are graciously accepted.
Student Directories are available for purchase $ 5.00 each
Tax-deductible donations are graciously accepted and minimize fundraising efforts. Donations are used for Academic Boosters, Scholarships and Awards, Program Development and Teacher Support.